Lifetime Access – Equine Nursing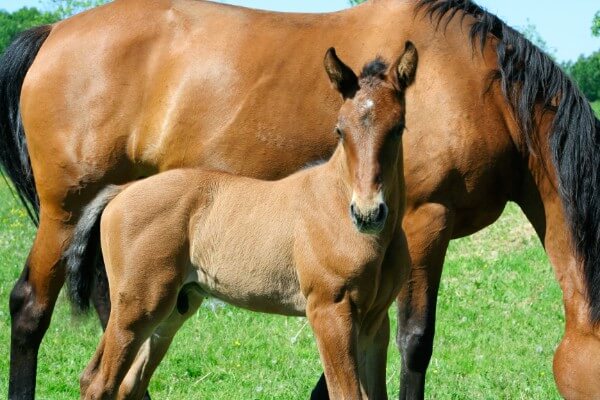 ---
Following completion of the tutored course, you now have unlimited lifetime access to the learning resources.  These are provided for future reference only, and no further CPD hours may be claimed for reviewing the materials.
Week 1
Broodmares : Dystocia, Caesarean and Post-op Care
Define dystocia and recognise the stages of labour
Maternal causes of dystocia
Surgical and non-surgical interventions
Post-operative care of the mare
Post op complications and preventative measures
Learning objectives
After completion of this week, participants should be able to:
Know the definition of dystocia and be able to recognise the stages of labour.
Understand the causes that can be attributed to the broodmare regarding disease status and/or anatomy
Understand when emergency treatment is required and what forms of intervention are recommended.
Understand what critical care treatment and monitoring is needed to assist the mare in recovery.
Week 2
Neonates :  Post Dystocia Resuscitation and Intensive Care Nursing
Foetal causes of dystocia
Emergency monitoring and treatment of the foetus in utero
Post dystocia neonatal resuscitation
Follow up intensive care nursing
 Emerging therapies for the post dystocia neonate
Learning objectives
After completion of this week, participants should be able to:
Know the foetal causes of dystocia and understand how they occur
Understand how foetal monitoring and treatments can help neonatal survival rates
Describe the resuscitation techniques used to revive foals
Become familiar with neonatal critical care techniques
Week 3
Colic: The Nurse's Role in the Assessment Workup
Diagnostic procedures
Laboratory analysis
Differential diagnosis – surgical or medical treatment?
When colic is not an intestinal condition
Preparing the patient for an exploratory laparotomy
Learning objectives
After completion of this week, participants should be able to:
Recognise the signs of colic and the reasons they occur
Understand the techniques the nurse can perform to assist in a diagnosis
Understand how to perform laboratory tests for colic patients
Understand what tasks are carried out to prepare the patient for surgery
Week 4
Colic: Emergency Surgery and Post-op Care
Preparation of the patient in theatre
Anaesthetic risks in the seriously ill colic patient
Common surgical conditions of the small and large intestine
The immediate recovery period following colic surgery
Post op critical care nursing
Learning objectives
After completion of this week, participants should be able to:
Recognise how to prepare a colic patient in the theatre
List the common intestinal conditions that require surgical correction
Understand the steps required to safely recover a patient from colic surgery
Recognise how nurses provide intensive care to the post op colic patient
---